I had the pleasure of doing my first book reading in my son's class. The teacher invited me to share the book during my son's share day. When I arrived at the classroom, my son had a big smile on his face. He stood up in front of the class and introduced me. The teacher asked him, "Who wrote the book?" He answered, "My Mom." Then she asked him, "And who drew all the pictures?" He replied, "My Mom," as he nuzzled up next to me. I could tell he was extremely proud.
I started out telling the children that the story I was about to read, starred one of their friends – Kai. They were thrilled to personally know the main character of the book.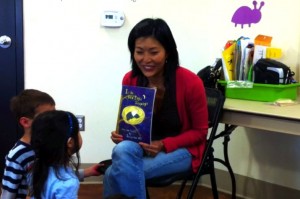 The children were between 3 and 5 years old. I was absolutely amazed how many questions and comments they had about the book. "How long did it take you to write the book?" "I like the colors." "I like the spaceship." "I like the snail." I think almost every child raised their hand after the reading.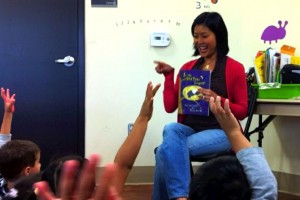 I had such a great time and would love to do it again!